The superscript of Ps 3 sets the context of the psalm when David flees from his son Absalom, and that narrative is found in 2 Sam 13-18. What I find interesting from this psalm is how David uses repetition to highlight several things within this psalm and, in essence, draw the reader into the peril and ultimate triumph with him.
First, in vv 1-2 David presents the problem for the reader of the psalm. We know from the superscript that Absalom is pursuing David to kill him and establish his own kingdom. It is an act of treason. 2 Samuel 15 notes that 200 men from Jerusalem have sided with Absalom, Ahithophel, David's counselor, has left as well, and the "conspiracy grew strong, and the people with Absalom kept increasing" (2 Sam 15:12). Perhaps what is most concerning for David is the news that the messenger brings: the hearts of the men of Israel are with Absalom.
You can certainly get the feeling of the overwhelming opposition from 2 Samuel, but David has used emphatic repetition to highlight this fact. Just in vv 1-2 alone he uses a variation רבב three times. In v 1 it is the verb רבו, and twice he uses רבים, the plural noun, in both verses. Then in v 6 David notes that, either metaphorically or literally, there are thousands around him. Just by using those words, David is able to convey how treacherous his situation truly is.¹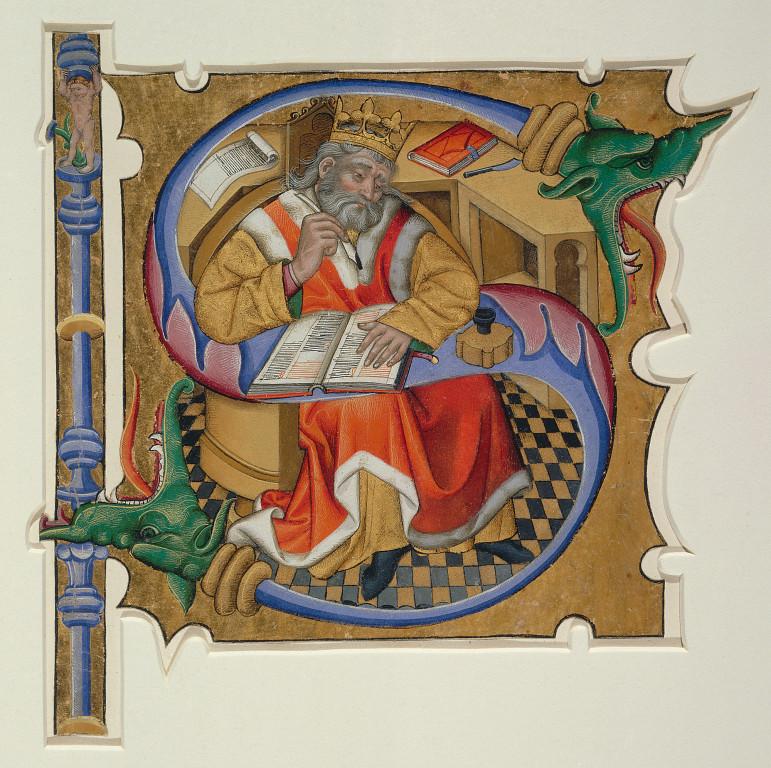 Second, the taunt from the enemies is also used by David later on to enforce the opposite of what they claim. In v 2 the many begin to taunt David and say there is no help/salvation (יְֽשׁוּעָ֓תָה) for him in God.² The word is ישׁﬣ, which is typically translated, as context requires, as salvation/to save throughout the Hebrew Bible. Their taunt is that there is no salvation in God, but David returns to this theme in vv 7-8 when he cries out for the Lord to save him (הוֹשִׁ֘יעֵ֤נִי) and that ultimately salvation (הַיְשׁוּעָ֑ה) belongs to the Lord.
David uses repetition for emphasis in Ps 3 to highlight how numerous his enemies are and that although they may taunt and tempt the King to despair, salvation is of the Lord. What we can learn from Ps 3, highlighting what I've done by David's usage of repetition, is ultimately one way to read the Bible. We pay attention to its context, to words/themes/allusions, and we take our cue from Ps 1:3, that we murmur the Bible day and night, in order to become the blessed person, and ideal-reader, of the Bible.
---
¹ What I find interesting about this picture is what David says next about the Lord, that he is a shield. There are many enemies, but there is only one shield. He personalizes the language by not saying "the Lord" but "you, O Lord."
² Something else I find interesting. In v 1 the people are rising up against David, presumably to attack him (CSB). But then in v 2 they begin to taunt. Why? I think Ps 2 gives us the answer and should guide the reader for interpreting this psalm.